Make your landscape dreams a reality by hiring the experts at New View, Inc. Our Hopkinton, Massachusetts-based landscaping and design company specializes in luxurious landscape, masonry and stonework that perfectly balance beauty with functionality.
Our Services include:
♦ Free on-site Landscape Plan Consultation- Contact us today

♦ Complete Landscape Design

♦ Stone Masonry including stone walls, stone bars, stone steps, walks, patios, fireplaces, fire pits, outdoor kitchens, stone veneer, cobblestone driveways and aprons. Portfolio

♦ Landscape Planting including screen planting, mature tree installation, sod, hydroseeding
♦ Commercial Snow Removal
♦ Commercial Street Tree Installation
♦ Landscape Construction for New Homes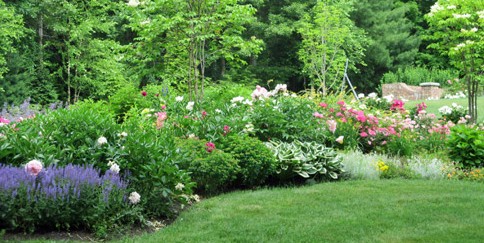 Outstanding Landscape Design and Construction
Landscape Planting
Cobblestone Driveways
Stone Posts
Play Areas

Stone Walls
Stone Bars
Stone Steps
Walks
Waterfalls

Patios
Fireplaces
Fire Pits
Outdoor Kitchens
Entrance Pillars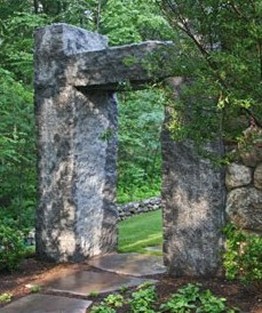 of Outstanding Landscape Design
and Landscape Construction Projects
From pool design and natural walkways to outside kitchens, our landscape designers and installers draw upon years of experience to turn site problems into remarkable features. Using state-of-the-art built-ins with locally sourced, natural materials, New View's outdoor designs are perfect for entertaining.